After a challenging year, the dust is finally starting to settle in the crypto markets. The seismic events of 2022 have changed market dynamics and investment strategies for the foreseeable future. Instead of seeking a quick return, many investors are now looking to play the long game. So which are the 6 best cryptocurrencies to buy for a solid long-term crypto Investment strategy in 2023?
The 6 Best Cryptocurrencies for Your Crypto Investment Strategy
Metacade (MCADE)
Ethereum (ETH)
ApeCoin (APE)
Ripple (XRP)
Polygon (MATIC)
Bitcoin (BTC)
1. Metacade (MCADE)
The play-to-earn (P2E), GameFi, and blockchain gaming sectors are all widely tipped for explosive growth in 2023 and beyond. That's why there's such a buzz around Metacade (MCADE), with its wide upcoming choice of metaverse and arcade games. The company plans to become the ultimate Web3 gaming hub, where gamers, developers and entrepreneurs connect, communicate and interact for mutual benefit and possible financial gain.
Here's how Metacade (MCADE) works. Players will have the chance to generate income from P2E games, online competitions, creating content, alpha and beta testing, and new job opportunities. Developers can interact directly with gamers to test and develop products, launch new games, organize paid competitions, and recruit skilled employees. Finally, entrepreneurs and crypto fanatics can stake and invest their MCADE tokens.
Metacade (MCADE)'s business model is aimed at everyone with an interest in crypto gaming. This inclusive approach is further enhanced by the company's stated intention to become a DAO, where every member is given control over input, and platform direction. The company's forward-thinking roadmap also includes Metagrants, a program that provides funding for the development of the next-generation titles on the platform.
Why buy MCADE?
Metacade (MCADE) has yet to launch, so when considering your crypto investment strategy, it's vital to look at the success of its presale, and the vision within its roadmap. With $3.3m raised rapidly in its beta stage presale, and already heading towards $5m, it's a compelling offering in the P2E and GameFi industries. Both target markets are set to explode, and with a hot presale price, Metacade (MCADE) is the top pick of the best cryptocurrencies.
>>> You can participate in the Metacade presale& here& <<<
2. Ethereum (ETH)
The giant crypto number two features second on this list of the best cryptocurrencies. Some observers see Ethereum (ETH) as being in the permanent shadow of Bitcoin (BTC), but that misses the point. Both these behemoths are digital currencies, but Ethereum (ETH) offers much more, by supporting a huge range of smart contracts, decentralized apps and DeFi services.
Ethereum (ETH) has inspired many competitors who aim to address the well-known criticisms of the platform, namely high costs, scalability issues and slow transaction processing. Yet although some of the competition has succeeded in those goals, Ethereum (ETH) still marches on, thanks to its powerful functionality, widespread acceptance, stability, security and liquidity. Pretenders to the Ethereum (ETH) throne still have a long way to go before they can match its qualities.
Why buy ETH?
In uncertain times, investors often look to steady, established, and durable performers &- and that rule applies equally to the crypto market. Typically it also means investors look to bigger companies, who are better placed to overcome any short-term blips or issues. Ethereum (ETH)'s size is definitely one factor that drives people's crypto investment strategy, but its many other qualities are also what make it one of the best cryptocurrencies for the long term.&
3. ApeCoin (APE)
ApeCoin (APE) may not be everyone's choice when it comes to the best cryptocurrencies, but it remains stubbornly popular with its enthusiastic fans. Backed by famous names like Paris Hilton and Justin Bieber, ApeCoin (APE) seems to divide opinions when it comes to crypto investment strategy. Critics point to a drop in value since its March 2022 launch, whilst fervent supporters mention successful NFT launches and the fact that is was barely affected by the FTX crash.&
Those hugely successful NFT launches are a large part of the reason why ApeCoin (APE) is such a darling of the crypto world. Certain holders of Bored Ape Yacht Club and Mutant Ape Yacht Club NFTs enjoyed spectacular returns, and& it's that promise &- alongside super savvy marketing, clever merchandising, exciting future plans, and the association with Yuga Labs &- that keep investors flocking to ApeCoin (APE).
Why buy APE?
Given that ApeCoin (APE) is widely accepted and wildly popular, there are plenty of investors who see this meme coin as an integral part of their crypto investment strategy. But is it a good long-term bet amongst the best cryptocurrencies? Yes, based on its continued popularity, peerless promotion, a burgeoning ecosystem including gaming, and high liquidity. ApeCoin (APE) may well prove that sometimes, the hype is fully justified.&
4. Ripple (XRP)
Ripple (XRP) is a classic example of how cryptos have the power to shake up old-fashioned market dynamics and deliver a new service that is faster, cheaper and more secure than traditional methods. If you've ever experienced the frustrations of trying to make an international transfer with a conventional financial institution, you'll appreciate the lightning-fast speed, convenience and low fees of Ripple (XRP).
Some people assume that Ripple (XRP) focuses on individual customers, but the company is more targeted at financial services companies, who use it to deliver a better service to their customers. Ripple (XRP)'s clients include some of the world's best-known financial institutions, such as Santander, Bank of America and UBS. Names like that underline why Ripple (XRP) scores so highly amongst the best cryptocurrencies, and why it's an investment for the long term.
Why buy XRP?
For all its reputation as being amongst the best cryptocurrencies, there is an elephant in the room with Ripple (XRP) &- its ongoing lawsuit with the SEC over a possible breach of regulations. A negative verdict will obviously have severe negative consequences, but the opposite is also true. If Ripple (XRP) can win its case &- and remember, it has many big-name customers and partnerships &- then it should definitely be part of a solid long-term crypto investment strategy.
5. Polygon (MATIC)
Some cryptos are all about the hype, backed by high-profile celebrities, glitzy marketing and prestigious sponsorships. But when you probe beneath all that style, often you find very little substance.& Polygon (MATIC) couldn't be further away from that model. If Polygon (MATIC)'s marketing was as good as its platform, product range and functionality, it would surely be an even greater success than it already is.
Polygon (MATIC) is widely recognized as the leading layer-2 solution for Ethereum (ETH). It works by offering faster, more scalable, cheaper and more flexible transaction processing. Those qualities, plus its ease of use, have made Polygon (MATIC) hugely popular with developers and investors. With so many apps running on the platform, and so many developers on board, Polygon (MATIC) is an essential element in any long-term crypto investment strategy.
Why buy MATIC?
Many investors now prefer to back industry giants like Ethereum (ETH). Such a crypto investment strategy is likely to have a positive effect on companies like Polygon (MATIC) which are closely aligned to Ethereum (ETH). But it underplays the excellent functionality, reputation and partnerships that make Polygon (MATIC) one of the best cryptocurrencies in its own right. Its ongoing success and impressive future plans mark it out as a fine long-term prospect too.&
6. Bitcoin (BTC)
If you ever needed evidence of the merits of a long-term crypto investment strategy, you need look no further than Bitcoin (BTC). Investors who bought BTC in early 2017 paid a price of around $1,000. At the start of 2023, that investment is worth an 18x multiple. Admittedly, that figure is not as impressive at the 2021 high of over $68,000, but it does illustrate the value of taking a long-term view.
Naturally, Bitcoin (BTC)'s sheer size means that it invariably features on any list of the best cryptocurrencies. Bitcoin (BTC) has weathered many storms since its launch way back in 2009. Other companies have come and gone, but Bitcoin (BTC) has resisted and persisted. For many, it's the "go-to" cryptocurrency, and its market dominance doesn't look to be under threat any time soon. All long-term crypto investment strategy plans should include Bitcoin (BTC).
Why buy BTC?
There's a widespread acceptance by big institutional investors that, despite everything, cryptocurrencies are here to stay. Those investors also understand the importance of following the biggest, longest-established, most popular, and most valuable player in any market. Finally, they know better than anyone that if you play the long game, markets almost always recover. If Bitcoin (BTC) is the choice for institutional investors, it should be the choice for everyone.
Best Cryptocurrencies for Your Crypto Investment Strategy: The Verdict
If you're looking at the best cryptocurrencies to buy as part of a solid long term crypto Investment strategy, all of the candidates here have their specific attractions. What's more, ApeCoin (APE), Bitcoin (BTC), Ethereum (ETH), Metacade (MCADE), Polygon (MATIC) and Ripple (XRP) all have the potential to enjoy a long and prosperous future.
Choosing an outright winner can be hard, but in the end, it's actually an easy decision. The boom in P2E and GameFi means that& Metacade (MCADE) is an amazing prospect for the long term, with its current presale offering excellent short and mid-term gains too. However, there's no time to delay if you want a piece of the action at the best presale price.
You can buy the best cryptocurrencies at eToro& here.
You can participate in the Metacade presale& here.
The post The 6 Best Cryptocurrencies to Buy for a Solid Long-Term Crypto Investment Strategy in 2023 appeared first on CoinJournal.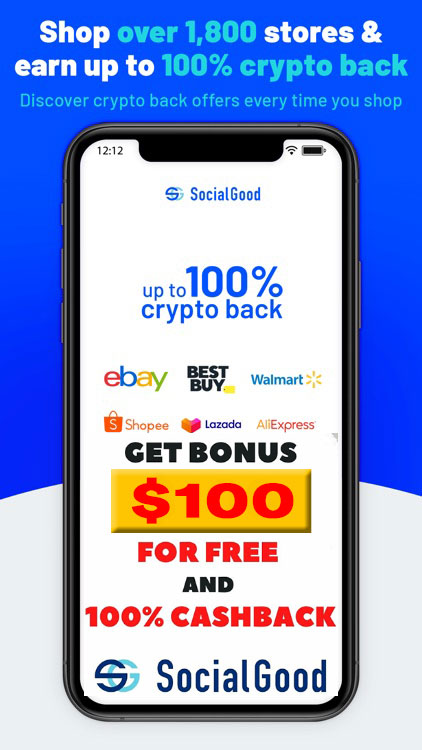 You can get bonuses upto $100 FREE BONUS when you:
💰 Install these recommended apps:
💲 SocialGood - 100% Crypto Back on Everyday Shopping
💲 Maiar - DeFi For The Next Billion
💲 CryptoTab Browser - Lightweight, fast, and ready to mine!
💰 Register on these recommended exchanges:
🟡 Binance🟡 Bitfinex🟡 Bitmart🟡 Bittrex🟡 Bitget
🟡 CoinEx🟡 Crypto.com🟡 Gate.io🟡 Huobi🟡 Kucoin.