I noticed many people bring up certain points as a bearish case for Moons and other part of people are endlessly bullish. I tried to make this post to amend both sides and bring in some perspective into Moons that might help us forward and tried to look at matter through eyes of both sides and that even when bringing up bearish points not everything is black and white.

1. Moons are centralized

Moons are centralized, top 20 holders hold around 10m Moons out of 106m circulating Moons

Reddit can at any point discount them and pull the plug but that seems highly unlikely. Reddit can change distribution rules as we've seen before and polls can be veto-ed

pros: Reddit is one of the biggest social networks and gives legitimacy to the project

cons: Reddit can pull the plug on the project and top holders can dump their huge bags on the market at any point

2. Moons no longer have hard cap of 250m

Reddit has shown that they can change terms on which Moons are distributed. New distribution rule states that number of Moons distributed to users will decrease by 2.5% each round until Moons reach a steady inflation of %1 Yearly. It is hard to calculate when exactly will this happen, but probably in a decade.

pros: This insures that distribution continues even at the tail end of distribution given that Moons main use case is governance. The said 1% yearly inflation once reached is actually not a lot and since so many Moons since start are lost, even with this 1% yearly inflation it will take many years to reach the original 250m

cons: This affects perceived scarcity of Moons

3. Monetization of and introduction of Moons made the quality of the sub drops

As someone who's been using reddit for a long time and been here when this sub when was made I can say that quality of reddit as a whole dropped with huge influx of users across the entirety of the platform over the past years.

pros: It got many people to stop lurking and start being active and earning Moons and get something in return for their contributions. Which is ahead of any social app that only makes money on users.

cons: Shitposting got worse and some people started identifying as Moons farming degenerates

4. Moons are shilled inside this sub constantly

Moons like BTC are common unifier for us. No matter which coin or project is our favorite, we all hold Moons. And after recently voted proposal to exclude small karma earners who don't have their vault open. We can see that 90% of active users have their vault open and earns Moons.

pros: Creates a self fulfilling prophecy and will help and make Moons moon. Getting in more and more people into Moons create a huge flock of people spreading the word about the project.

cons: Shilling is bad in it's nature and can make us overlook some important points

5. Moons are helping make echo chamber worse

Reddit is notorious for creating echo chambers and drowning out opposing opinions. Monetization of posts leads people to posting more things others will agree with.

6. Moons have no clear roadmap

Moons have no real roadmap and we get no feedback from Reddit. Changes are dropped out of the blue. Mainnet, CEX listing and any changes.

pros: Developers can work in silence, project isn't living on hype and promises

cons: Communication is important and Reddit don't reach out to get feedback from users

7. Moons got people to make up stories just so to get Moons and is hard to distinguish real ones from fake

This is a common one, there used to be a problem with self stories, now it's sharing some improbable events

8. Moons have little or no real world use cases?

Often people mention this which I don't agree with. Moons main use case is governance and voting on polls. There is also a lot of potential ones in the future besides governance and tipping like renting banner or potentially integrating Moons with future reddit NFT marketplace.

pros: Moons have a real use case even if it's tied to voting on an internet forum (biggest crypto forum on the internet) which is more than many projects out there

cons: Maybe people outside reddit won't care much about this use case and whales can flip votes pretty easily if they would stick together

9. Moons are a bad social experiment

pros: It could be said they are a social experiment, but I would not classify it as bad at all. They are slowly but steadily forming their own small ecosystem and with reddit potentially integrating it with it's NFT marketplace, could become a part of something bigger. If successful they can change the way people see and use social apps.

cons: Do moons change how people upvote, act and post here? Yes.

10. Moons make people dream of getting rich and exchanging it all to FIAT

This is obviously not ideal since Moons are a governance token and crypto should be what we think the future holds for the world. Not much of a revolution if we revert to the system we are trying to escape from.

pros: keeps people hopium levels high enough to keep them engaged

cons: can get everyone carried away way too much and set unrealistic expectations

All in all I am some who is very bullish on Moons but I wanted to shed some light that things are not black and white even when building up bearish case for Moons there is a silver lining in it but also some pretty valid and important points are being made.

​

https://preview.redd.it/4m0i4j1irq2a1.jpg?2048&format=pjpg&auto=webp&s=85a065aff185d79ce2651b5cbbc3b473071312da

submitted by /u/meeleen223
[link] [comments]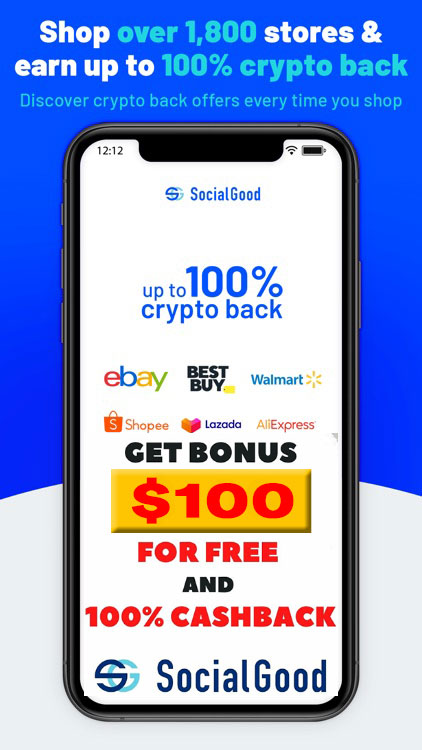 You can get bonuses upto $100 FREE BONUS when you:
💰 Install these recommended apps:
💲 SocialGood - 100% Crypto Back on Everyday Shopping
💲 Maiar - DeFi For The Next Billion
💲 CryptoTab Browser - Lightweight, fast, and ready to mine!
💰 Register on these recommended exchanges:
🟡 Binance🟡 Bitfinex🟡 Bitmart🟡 Bittrex🟡 Bitget
🟡 CoinEx🟡 Crypto.com🟡 Gate.io🟡 Huobi🟡 Kucoin.