The blockchain is one of the internet's most promising technologies, offering data security and many novel ways to earn money. Its most valued use, however, is in cryptocurrency, which put forth the idea of Web3 apps. This allows creators to take advantage of the blockchain, giving people different ways to earn crypto.

Whether you're looking to get back into crypto or this is your first time, many Web3 apps can pay you that much-needed crypto. Here are the best seven Web3 apps that will jumpstart your crypto earnings today.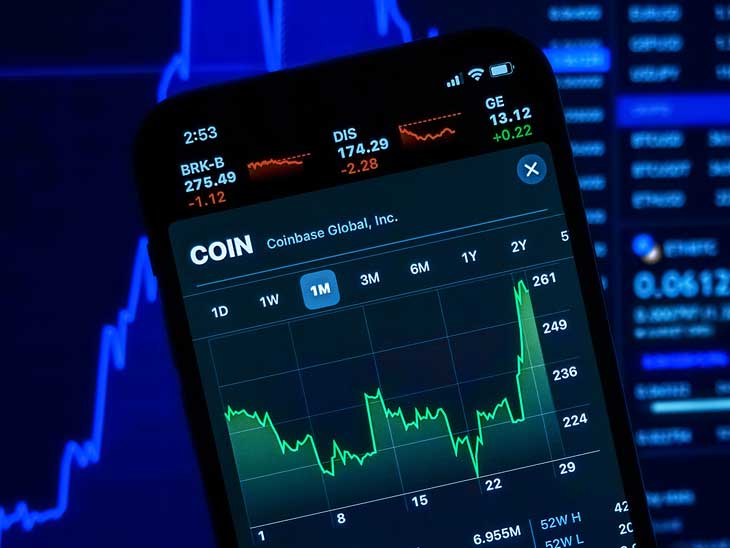 1. Brave Web3 Browser
Brave is a new web browser that puts you in control of your private data, letting you earn crypto through ads. Its ad blocker removes ads and trackers, so websites load faster, saving you money. What makes brave unique is it earns you cryptocurrency tokens as you allow ads in the browser.
Brave blocks online trackers that monitor you on the web, promising to keep your browsing habits private. Brave blocks ads automatically but allows its users to opt-in to an in-browser ad affiliate program. This enables users to earn crypto from ads watched, with the Brave browser offering ad revenue to its users and publishers.
Brave distributes their Basic Attention Token (BAT), rewarding them for time spent viewing ads and engaging with content. Users can choose how much of their earned BAT they want to donate to their favorite websites. This process allows users to support their favorite websites instead of constantly being subjected to annoying ads.
2. Sweatcoin
Sweatcoin is a mobile app that promises to return value to you for living a healthy lifestyle. Users download this app and connect it to three different fitness apps, including popular ones like Fitbit. The users' steps are tracked and converted into crypto.
The more active you are, the more Sweatcoins you earn. According to Sweatcoin, you can earn up to $500 annually, mostly passive income. The app uses a built-in pedometer to track your steps. To earn sweatcoin, you would need to walk 1000 steps. At 10,000 steps a day, You can earn up to 700 sweatcoins each week through active walking or jogging.
The company is currently running an ICO and will offer its Sweatcoin ERC-20 tokens. You can buy these tokens using Bitcoin, Ethereum, or fiat currency, and the coins will be swapped for native tokens when the platform goes live.
Building the future of Bitcoin means helping other types of crypto flourish, and systems like Sweatcoin offer many novel ways to earn.
3. StepN
StepN is another app that pays you crypto as you walk. This app analyzes your walking motion and converts it into cryptocurrency. The company uses an accelerometer and altimeter to track your movements, recording how long and far you walk.
StepN then converts this data into crypto that automatically enters your account. You can exchange your crypto for other crypto and fiat currency, with many claiming they earn as much as $85 on a single jog.
StepN not only allows you to earn crypto but also is a smart pedometer that measures and records your steps automatically. All you need to do is to keep your smartphone in your pocket.
4. Dentacoin
Dentacoin promises to pay its users for their dental care through its dental mobile app. Dentacoin is a blockchain company connecting patients and dental clinics. The app allows users to search nearby dental clinics, receive personalized treatment plans, and find local specialists.
Dentacoin allows you to pay for treatments using cryptocurrency without worrying about exchange rates or international fees. The crypto tokens you earn can pay for dental services or buy goods from partnered crypto shops.
Users earn Dentacoin tokens as they consume dental care, rewarding them with DCN tokens for filling their dental profile, taking surveys, and referring friends. Beyond
5. Theta TV
Theta is a new video delivery platform with an easy-to-use app, allowing users to watch their favorite content and earn cryptocurrency. Users of theta enjoy movies, TV, live sports, music, and videos. With theta, watching your favorite content can earn you Theta Fuel (TFUEL).
Theta TV uses Theta Tokens (THETA) to reward users as they consume content, allowing them to earn cryptocurrency as they watch TV. Users earn TFUEL by watching ads, and premium content, with each ad watched earning the user TFUEL.
Theta users can also earn TFUEL by renting or staking their tokens. Staking allows THETA holders to earn TFUEL, offering users a faster way to earn TFUEL.
6. Axie Infinity
Axie Infinity allows you to raise, train, and breed fantasy creatures like the hit breeding game Pokemon. According to Axie Infinity, users can raise, feed, and level up cute, colorful creatures and battle others.
Axie Infinity offers its own Axie tokens, called Axie Infinity Shards (AXS). These tokens allow their users to buy unique creatures and equipment. Users can also earn AXS by participating in the breeding tournament.
The Axie League holds weekly tournaments where users battle other creatures. Users fight 3v3 with each player raising different Axies with various skills.
Axie Infinity uses Ethereum blockchain technology, allowing users to trade their Axies in a P2P marketplace. With Axie Infinity, your Axies become digital assets, allowing them to be bought and sold using smart contracts.
7. BitClout
BitClout is an app that rewards its users for social media activities and engagement. Users of the app can be rewarded with BitClout tokens, built on top of the DeSo token, for using and promoting the app through social media.
BitClout uses blockchain technology to track and reward its users. The Clout app teaches users about cryptocurrency and places crypto ads on its platform.
BitClout pays users for social media activities, like watching videos, answering questions, and completing tasks. Clout tokens can be exchanged for other cryptocurrencies. The platform itself promises its version of common streaming services like Youtube, Twitch, and Spotify.
The Bottom Line
Whether you're looking to earn more crypto or just make some money, many Web3 apps are here for you. By downloading and using these apps, you can earn crypto, allowing you to earn passive income. Many apps are available for you whether you prefer watching videos, walking, or even playing games.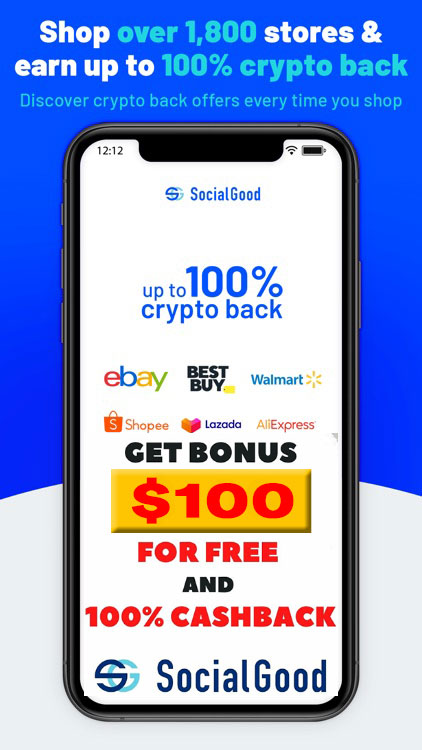 You can get bonuses upto $100 FREE BONUS when you:
💰 Install these recommended apps:
💲 SocialGood - 100% Crypto Back on Everyday Shopping
💲 xPortal - The DeFi For The Next Billion
💲 CryptoTab Browser - Lightweight, fast, and ready to mine!
💰 Register on these recommended exchanges:
🟡 Binance🟡 Bitfinex🟡 Bitmart🟡 Bittrex🟡 Bitget
🟡 CoinEx🟡 Crypto.com🟡 Gate.io🟡 Huobi🟡 Kucoin.