As the title says - I'm a detective in a European country, AMA crypto related and I'll try my best to answer!
Post has been approved by the mod team.
I don't know whether this will be popular or ignored. I'll put in effort if people have an interest!
I don't deal solely with crypto / cyber crime but have done so on occasions throughout the years. Probably more in the last three years than the previous ten. I'm not an expert in crypto cases but have some training. Having a genuine interest in it also helps!
I can't give legal advice and obviously can't discuss internal procedures. Anything I say is just my own opinion and nothing official.
I'll start off with the very basic things I have seen mentioned on here previously to get the ball rolling and see where it goes.
—————————————————————————
Is it worth reporting it if my crypto was stolen?
When people ask this, what they usually mean is "Will I get my money back?".
Personally, I hate to say it but once money is gone from your account and converted to crypto the chances of getting it back IMO are slim. BUT that doesn't mean you shouldn't report it, in fact, I think it's certainly worth reporting. The bigger the problem, the more resources go into solving it! Although you might not get your money back, you might assist in getting their accounts frozen etc
The next best outcome if you don't get your money back is knowing there's a possibility the thief didn't get it either!
The cop taking the report could have no idea what you're talking about, which embarrassingly but understandably is a real possibility. You must remember, in the real world theres still only a small % of the population involved in crypto. Officers on the street likely received little or no training in it. In these circumstances it's best you work with them, not get frustrated and give up hope. They will likely be trying to just determine (a) if a crime and what crime occurred, (b) what jurisdiction it occurred in,(c) if there are urgent steps needed such as reversing a transaction or preserving dispensable evidence (d) what department or agency can best deal with it.
—————————————————————————
Do I come across much crime involving cryptocurrency?
It's definitely getting more common. 5 years ago It was rare to encounter one but now it no longer surprises me. I suspect it happens more but many people don't report it due to embarrassment. After all, people don't want to admit they bought "magic internet money" and got scammed.
---
What kind of scams are most common?
Although as Iv said there is an increase in crypto related scams they are still no where near the same level as the "more traditional" phishing/smishing/vishing for people's bank account or credit card details. Them classic emails and sms messages are absolutely rampant.
The ones involving crypto are usually something such as "Romance fraud" where the person starts an online relationship with the scammer who convinces them to invest in crypto or send them crypto as a loan. This is a problem in itself (is that a crime or civil matter? - the finer details will determine ). Another popular type is when a scammer gets to know a victim, chatting and adding them on social media eventually getting them to do something like masterbate on cam which they record and threaten to send to their family and friends unless payment is given in the form of crypto.
The word "Hacked" gets thrown around a lot when it's usually a different from of scam. Most of the time they are not very sophisticated and could have been avoided with due diligence, the usual stuff like don't click links in emails, don't give out personal details etc. It's very rare you'd come across sim swapping or actual hacking.
Tldr; the older scams are still the biggest issue but the have evolved into looking for payment via crypto instead of bank transfer.
——————————————————————————-
"The Wrench attack"
…for anybody who doesn't know what that is, it's basically somebody assaulting / threatening/ robbing someone with a weapon/wrench to get their seed phrase. The official name of this crime is simply a Robbery or Aggravated Burglary.
This was one you'd often see mentioned here. But does it happen? Unfortunately yes. It does. Although I would say it's uncommon and I have only heard of it occurring once in my area.
—————————————————————————-
I reported the scam but nothing was done
That's a phrase you see quite frequently on posts both here and in discussions about crime in general.
The thing about these cases is they can very slow, sometimes complex and very time consuming. There is often a lot of red tape and cross-border assistance requests that can be really drawn out. It's not as straight forward as: money got transferred from 1 UK bank to another UK bank.
Instead it's more like: money starts at victims UK bank, goes to victims exchange in USA, goes to Suspects Wallet, onto suspects Exchange in London and eventually onto the suspect's suspects bank in India.
At that stage you can imagine the amount of requests through interpol for assistance from several other police forces. There is often a lot going on in the background that the general public don't realise and then (understandably) assume nothings being done!
This brings me back to my first point on why it's important for people to report it: if for example the FBI get 50 requests and notifications from all over the world about a US bank account, they will be more likely to put the resources into that investigation whereas if it's only 1 or 2, it will be assigned to a single detective to investigate.
————————————————————————
So if you have anything to ask, go right ahead and I'll try my best to answer. Oh yeah, before someone mentions it: yes, I do like donuts and coffee.
Edit: I'll check in throughout the day and try answer more!
submitted by
/u/fuzzyduck88
[link]
[comments]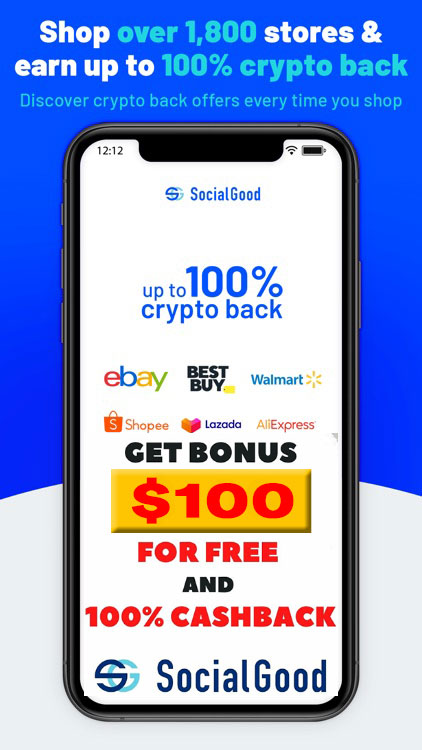 You can get bonuses upto $100 FREE BONUS when you:
💰 Install these recommended apps:
💲 SocialGood - 100% Crypto Back on Everyday Shopping
💲 xPortal - The DeFi For The Next Billion
💲 CryptoTab Browser - Lightweight, fast, and ready to mine!
💰 Register on these recommended exchanges:
🟡 Binance🟡 Bitfinex🟡 Bitmart🟡 Bittrex🟡 Bitget
🟡 CoinEx🟡 Crypto.com🟡 Gate.io🟡 Huobi🟡 Kucoin.