Following my post regarding Alpha Capital being "hacked" and losing investor's funds, here is an updated list about crypto "projects" with semi impossible high yields that rug pulled/scammed investors in the last month.
Alpha Capital . app: see my detailed post about this. They were giving ≈ 1,15% daily on BNB, BUSD, MATIC or USDC. Claimed to get gains from direct trading of team. Refunded 10% and asked investors if wanted to stay with the platform or be refunded totally. Sent some total refund but still a lot of others users are waiting to be completely refunded. See linked post for details of the "hack". Total money on the platform the 16/01/2023, at the time of the hack : around 2,100,000$ in crypto. Website still online, telegram channel still online but in "read only mode". After full refunding who asked, they claims that will keep trading for the other users but will not accept any more deposts (Note: still a lot of users claims that did not received any full refund, even if they asked).
Yield Robot . app: 2% daily on BUSD pool. Founder was "Maneesh Agrawala", Co-Founder was "Lia Adams", with pictures of two bored apes on the official website, instead of real photographs. The team said that they were earning through "AI Investing, algorithms and AI machine learning". 17.01.2023 Telegram channel disappeared, website unreachable. Total money on the platform when rug occured: 3,412,665$ (as dune.com reports)
Circulate . money: from 2% to 5% daily in BNB, BUSD, AVAX or USDC. 12.01.2023 website unreachable and smart contract depleted. Total money on the platform when rug occured: 2,357,872$ (as dune.com reports)
RelyFund: 2% on BSC, ETH, AVAX, USDC via bot trading. After one of the co-founders and main trader claimed to being involved in a traffic accident, breaking one arm, they decided to pull the plug and leave the contract open to for withdrawals until depleted. Right know the website is unreachable, Discord and telegram were closed the 20.01.2023. Total money on the platform when closing occured: 4,236,104 $ (as dune.com reports)
BNB Profites .cc: different cryptocurrencies to deposit. 5 types of investment, from 4,5% hourly to 400% after 7 days (LOL!). Website still online. After seeing the APY% didn't even bother in reading anything else on the website.
Prosperity Gem Ventures .io: 2% daily, deposits available in BSC, TRON, and Polygon. Team is earning through LP staking and bot trading. Deposits are unavailable for some pools but platform is still online.
BUSD Oracle: 2,2% daily on BUSD via smart contract. Website still reachable but no information if they are still operating.
There are also more "legit" projects (quotation marks are needed) that are still going on, without being a blatant scam but that I consider sketchy. Here is a small list. Please be advised that being included or not included in the list does not means that they can/cannot be a scam.
optimus .money : 1% for holder of OPT3, team earns from bot trading and pays out with proprietary token. Website online and operating.
Titano. finance: 102483% APY (yes, 102k%!) holding the proprietary token (TITANO). Token was worth ≈0.15$ in April 2022, now is worth ≈0.000015. Still operating, website reachable.
Ark . finance: deposit BUSD to get 2% APY on proprietary token ARKFI . Still operating, website reachable.
Robotics .online: 465% APY, deposit available in Bitcoin, Ethereum, Litecoin and Tether. They claims to be around since 2018. Michael Stark is the CEO. Controversial reviews on trustpilot, but website still online and operating.
Now here is a list of other high risk projects that can be considered legit, just for comparison with the above. While I cannot be completely sure about them and are commonly considered "very high risk", they are not blatant scams as others above (IN MY OPINION). I am posting this to show you the huge differences with the others platforms that I have analyzed above.
Myst . fi: from 0,5 % to 1,5% daily on BUSD and MXST (% depends on how much of proprietary token is held) through "proprietary algorithm-driven trading bot and dApp that uses deep technical indicators & on-chain data analysis to action trades & maximize your daily profits.". Project still going on, website reachable. Telegram group still available with more than 19k people in it.
Firefund .finance: deposit BUSD via BSC, 0,5% daily. Similar to others above but with the important difference that the smart contract cannot let devs withdraw more than 10% of contract amount per week. There is alo a whale fee of 50% for withdrawals of amounts bigger than 10% of contract. Team claims to earns through trading.
Aperture . finance: 20% APY on AVAX paired with others crypto currencies. Reported on some news website too.
Crypto4Winners .com: 4-8% on ETH, USDT, BTC pool. Crypto hedge funds that earns through trading, staking, lending, bot trading. Already known in this subreddit (has also a unofficial subreddit).
Peccala .com: 2 investment strategies (high risk around 120% APY, and medium risk around 60% APY), paid in proprietary PECC token.
Haru invest .com: up to 25% APY on ETH, BTC, USDT, USDC. platform that earns through leverage and similar. Already known in this subreddit (has also an officialsubreddit).
flynt .finance: BTC 30% APY, ETH 9% APY, USDC 12% APY. Teams earn through trading.
Kronos trading: 3-8% monthly with algorithmic trading through APY with own account on ByBit or Binance.
Margin Syndicate: direct trading up to 30% monthly through direct trading via APY, with own account on ByBit or Binance. BOT trading is available but less profitable (up to 8% monthly). Fees must be paid manually at EOM.
Sperax USD (USDs): stablecoin on arbitrium chian that let holders earn up to 12% APY. Just holding the USDs in a cold wallet let you gain the earnings. There are also "farms" available were investors can stakes USDs and SPA for higher yield. Devs claims that Sperax USD is 100% collateralized by stablecoins such as USDT and USDC.
​
Please note that I have not put any direct link to the websites to avoid post being locked by auto-mod.
​
This is not a financial advice. This post is just informative.
While commenting, please respect other's opinion (and mine)!
As always, remember:
Not Your Keys, Not Your Coins.
If it sounds too good to be true, it probably is.
Cold storage is the only safe method for holding.
Invest only what you can afford to lose (and not in crazy projects with huge red flags).
submitted by
/u/Allions1
[link]
[comments]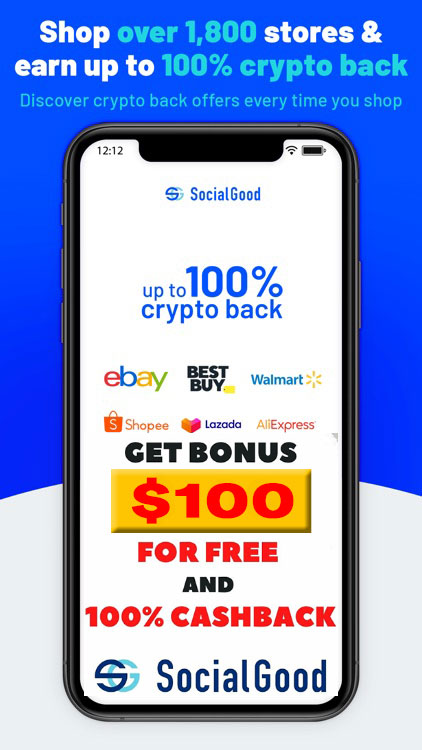 You can get bonuses upto $100 FREE BONUS when you:
💰 Install these recommended apps:
💲 SocialGood - 100% Crypto Back on Everyday Shopping
💲 Maiar - DeFi For The Next Billion
💲 CryptoTab Browser - Lightweight, fast, and ready to mine!
💰 Register on these recommended exchanges:
🟡 Binance🟡 Bitfinex🟡 Bitmart🟡 Bittrex🟡 Bitget
🟡 CoinEx🟡 Crypto.com🟡 Gate.io🟡 Huobi🟡 Kucoin.