I love spreadsheets, graphs, data and crypto. So I've collected all the data posted in the Moon distribution .CSV files, made some sense of it all in a spreadsheet, then made us some graphs.

Total Karma

https://preview.redd.it/tut9shn9zbea1.png?1413&format=png&auto=webp&s=d65f9c91c666a6d8dfd9e8420baf23598da6def4

The Sum of all the karma per round

A 29% decrease since the last round.
I've added the average BTC price for the 28 day Moon round to this graph as the total karma has seemed to move up and down in line with its price.
I've done other analysis posts that show we get activity spikes when BTC fluctuates, with the most happening during dips as it seems that misery likes company.
The spike at round 33 was probably from all the FTX bullshit and the 700 news link posts about it every hour.

I'd expect roughly the same amount of karma next round, but who knows what shit will go down in the next few weeks.

The ratio of Moons to karma

https://preview.redd.it/kw1vc6tgzbea1.png?1413&format=png&auto=webp&s=135be27d2412368da4b62028e07bdb9e9f6ee939

The all important Moon to karma ratio. Multiply this number by your karma score to determine how many Moons you receive for each round. (Round 12 - 0.88 Never Forget)

This number will naturally decline over time as the Moons released per round reduce by 2.5%.
Had to change the axis to a log scale as the early rounds being over 10 make it look like a straight line since round 8.

Number of users on .CSV

https://preview.redd.it/n688pqxjzbea1.png?1422&format=png&auto=webp&s=2b6866ae7c1171c292f7e71cd421190cc37986ba

This shows the number of users who earned karma for each round. The lower orange line is users with an active vault at the time the .CSV was published.

The number of users with vaults at the time of publishing the data overall averages around 60%. This doesn't indicate that only 60% of the users claim their Moons though as you have 6 months from the distribution to open your vault and claim them.

% of users with a vault

https://preview.redd.it/1q587e9qzbea1.png?1394&format=png&auto=webp&s=fa4ea594a057bb58d48dbc08c155806e4739bf07

The spike from round 28 to 29 was caused by the implementation of CCIP 031 which removed vaultless users with less than 10 karma from the .csv

Average Moons per user & Median Moons per user

https://preview.redd.it/n0h8b8iuzbea1.png?913&format=png&auto=webp&s=072bba144db97ea6e2ee8bc44c422927c38e862e

https://preview.redd.it/1ri6havuzbea1.png?913&format=png&auto=webp&s=3187f2eb34ef43835bfeec5691de07097d782fd5

The increase in average and median from round 28 to 29 was also caused by the implementation of CCIP 031.

The average Moons earnt per user takes into account a lot of factors: number of users, Moon to karma ratio, the reduction in Moons being released per round and the total karma.
I've finally got round to splitting this up and adding the median amount. The median Moons number is how many Moons the user halfway down the distribution list earned.

Moons Market Cap Rank

https://preview.redd.it/wh8mwfvyzbea1.png?1993&format=png&auto=webp&s=e3a249ce3390afa1c165088e1ab6fbd74d9b9ad9

CoinGecko sorted their shit out recently and added the circulating supply figure so we can get a rank. I've been tracking it since. Looking kinda bleak currently and Moons could be heading out of the top 1000 soon ????

Enough graphs, show me the spreadsheet

https://preview.redd.it/wmbqw0aa0cea1.png?1063&format=png&auto=webp&s=3143cde61e19d015f038e08463e45accb03bb52d

https://preview.redd.it/9a0x9x5f0cea1.png?1067&format=png&auto=webp&s=4866e2b6f1d9fa674b16bdb01dc1cc453323e4a8

(The dates are a day ahead than most of you as I live in the future in UTC+13)

Previous rounds are here:

I've been posting these since Round 14 - You can find them here if you're bothered.

TL;DR Karma goes down, ratio goes up, 1 Moon = 1 Moon, I fucking love spreadsheets.

submitted by /u/IHaventEvenGotADog
[link] [comments]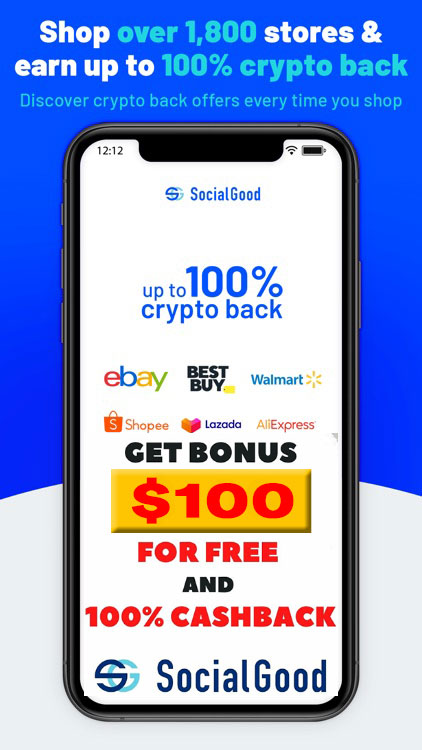 You can get bonuses upto $100 FREE BONUS when you:
💰 Install these recommended apps:
💲 SocialGood - 100% Crypto Back on Everyday Shopping
💲 Maiar - DeFi For The Next Billion
💲 CryptoTab Browser - Lightweight, fast, and ready to mine!
💰 Register on these recommended exchanges:
🟡 Binance🟡 Bitfinex🟡 Bitmart🟡 Bittrex🟡 Bitget
🟡 CoinEx🟡 Crypto.com🟡 Gate.io🟡 Huobi🟡 Kucoin.